GIVE A GIFT OF A LIFETIME
BY Mariette Kammerer
Every year people go crazy thinking about what to give, and where to buy what. It is always a big deal and can cause a lot of anxiety. Some start early in mid-summer to get 'deals' or just happen to come across that 'right' gift a loved-one would enjoy and like.
You might want to consider going a different route this year to give your loved-ones new opportunities for life, which they may of not thought of or don't know about. You grandchildren, wife, husband. Someone who would like to expand in their career or is a business owner now .
The kind of gift I am offering is KNOWLEDGE + SKILLS that a person will have for the rest of their life. Essential tools, to navigated through life or if you don't have them, you will fall short all your life.
When there is lack of confidence, you will not be able to apply yourself in any life situation, to find work, work towards a meaningful career, have relationships. That lack of confidence carries over every aspect of your life.
Get rid of your negative thinking pattern and start replacing it with a positive one. That will take time and guidance. If you don't pay attention to your thought patterns, your actions are accordingly and your life will be a miserable, because you are.
Communication, sounds easy, but it's not. It really has to be learned and encouraged. Being able to communicate in any situations, with anyone is expected and required, not only in the job market. A lack of proper responding to the customer I have found either in person or phone, over and over again.
Lack in understanding the spoken word, interpretation of the spoken dialog and /or not being able to listen. A very big issue. People in the intangible arena will know exactly what I am talking about, they had to learn to listen, to make meaning of the conversation of a potential client.
Once a person is aware of what their deficits are, it can be corrected over time and with practice.
Public Speaking. No need to break out in fear. I mastered it over the years, otherwise I could of never gone and worked in Radio and Television. I wanted to master it. It was required when I worked as a Finance Broker of 18 years, giving presentations to potential clients and workshops. OMG, desire to master public speaking is the start, the rest is easy. Trust me. You need to do this.
We offer individualized programs to get you where you need to be and Gift Certificates are available to purchase. You may contact me at 203-505-3660 for more information and purchase.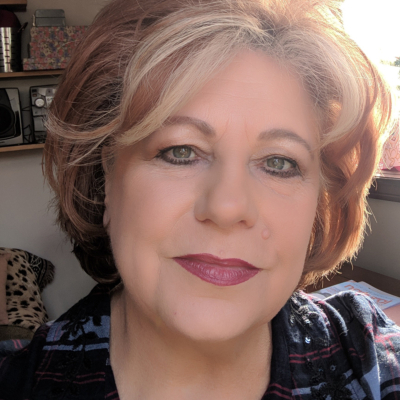 Mariette Kammerer – Author & Radio Talk Show Host
Director – KES Educational, Inc.
Business Coach & LifeSkill Coach
Creator – The Healing Mind Magazine
Creator of Conscious Living Retreats & Programs