The Portion Control Challenge By Mariette Kammerer
All of us have heard about Portion Control when it comes to food intake and diets. Just this morning I had another light bulb go off in my mind and I was able to connect the dots. Finally! That was actually a big moment.
As I was handling some of the breakfast clean-up and was looking at a piece of half eaten toast it was that second what came to mind was 'financial spending portion control'. That was the split second for me. Looking at a piece of half eaten toast and the thought of financial spending portion control.
In my earlier years I spend monies like more of it would be on my door step the next day. That of course had consequences and it took me years to undo this behavior. I proudly can say, I mastered spending my money wisely and if I don't have it, I will not charge it and pay off later. Sometimes, that later will never come, we all know that. Mastering how you spend your money, impulsive spending no more, charging – no more . I also think the Debit Card System has something to do with it, it keeps you on track, but mainly the life-lesson.
Most of my life I struggled very much with food portion control and really overate on foods like breads, cakes and cheese. I could never ration foods and it had to be eaten (all of it at once)
I think, in my previous lives I must of gone through very hard times were food was just not available. The mindset : 'you have food now eat it, never know when the next food is coming'.
I did experience 'thinner' successful years, and of course I had a different and the right mindset.
So my thinking is, if I mastered the financial spending and lived successfully the  'portion control' , I should be able to do this with my food intake as well. Mentally, that makes sense. I will practice as of today going forward. Will become more aware and allow when hunger sets in, instead being mentally activated by stress and just going for the food.
This portion control across the board is for everything in life (this might not be news to you, but it is for me) you can't change anything till it makes 'click' in the head : finances, food, travel, sports, alcohol, shopping, spending, beauty operations, power, the list goes on.
Will be talking about this again, it won't be easy because it's been such a bad habit, but I will get mentally stronger. This was a little spark for me today and I can run with it. CHEERS!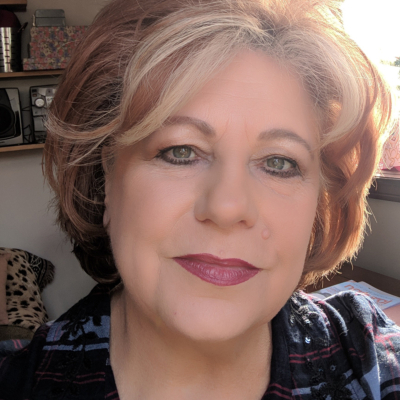 Mariette Kammerer – Author & Radio Talk Show Host
Director – KES Educational, Inc.
Business Coach & LifeSkill Coach
Creator – The Healing Mind Magazine
Creator of Conscious Living Retreats & Programs