What Is Courage?
by Mariette Kammerer
Courage is the mental and emotional preparedness and ability to deal with difficult, challenging, and sometimes seemingly impossible circumstances. It is the ability to confront fear, pain, danger, uncertainty, intimidation and other threats.
Let's break this down:
Leaving your homeland at age 16 to go to another country, that was uncertainty, a risk factor. Stupidity at that age, but very adventurous.
Having the ability and wanting to adapt to new customs, way of living and language. Integrating in society was rather easy. Very exciting.
Owning a positive belief system to find office work (according to education) and to build on that first step. The first JOB. More tenacity than experience.
I would say it takes Courage to get out of a marriage that's no longer working and raising children on your own. That is very scary first, but you make it happen……! All part of life.
Being the sole bread winner and raising children, with a mortgage at age 30 takes courage, because now, One really has to make the right moves and decisions. And, you don't really know.
Juggling work, still trying to find your way, you decide to try something completely new. A career in finance, commissioned and you're being told that the money is laying in the 'streets'. They never explained that one, but much later one will find that they talked about Opportunities. Learning how to recognize and see opportunities in daily life. It was the best decision I ever made and stayed in the finance industry for 18 years. A real platform for personal growth.
Anytime a person steps onto a different path, an unknown path, is that courage? I say, so what…I welcome the unknown and get bored with the same old thing. Perhaps to some people it would be, can be, for myself , I don't think so. An inside driving force overrides all fears and moves forward. But that is just me . I look at myself as a pioneer and go places other would just dream of…..When you have a vision, desire and courage, there is no one who can stop you.(not that anyone tried it) It is a Mind-Set.
One thing I do give everyone credit is it takes courage to be fluent at ASKING for what you want in life. Asking to cover all of your daily necessities and your personal goals. I am not talking about asking people for money, I am talking about getting things done daily and we do interact with people, municipalities, government agencies, employers, customers, landlords, etc., and things as we know don't always go the way we anticipate them. You know, they don't. So it's up to us to make it happen, and if you are afraid to ask, you will not have a chance in this life. What are you afraid of?
One has to be able to speak up and ASK for a different outcome. Asking to me is an art and when the person who is doing the asking is not in 'harmony' with self, what do you think the outcome will be? You know the answer.
I love people, I am in the people business. It takes courage to keep going out there to continue to meet new people and to offer your expertise. To everyone in Sales + Marketing. To EVERYONE More Courage To YOU!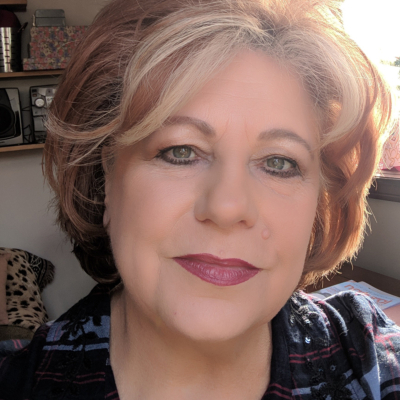 Mariette Kammerer – Author & Radio Talk Show Host
Director – KES Educational, Inc.
Business Coach & LifeSkill Coach
Creator – The Healing Mind Magazine
Creator of Conscious Living Retreats & Programs