03 Griechenland / Peloponnes
Von "0" auf "1.000" – 0 Höhenmeter im Badeort EGLIO, 750 N.N. im Bergort KALAVRYTA, unterwegs Straßenpässe bis zu 1.100m. So manches Kloster klebt an Felswänden, z.B. Megaspiläon wurde teilweise sogar in den Felsen hineingebaut. In der frühlingsbunten Gebirgswelt bleiben griechisch philosophische Gedanken nicht aus, sagte doch schon Heraklit (griechischer Philosoph, 520 – 460 v.Chr.) "Panta Rhei- Alles fließt", zu neudeutsch im Reisejargon "move on".
Doch darüber berichten wir später einmal.
From "0" to "1,000" – 0 meters in altitude in the seaside resort of EGLIO, 750 N.N. in the mountain resort of KALAVRYTA, the road passes up to 1,100m on the way. Many a monastery sticks to rock faces, e.g. Megaspiläon was partly even built into the rock. Greek philosophical thoughts are inevitable in the spring-colored mountains, as Heraclitus (Greek philosopher, 520 – 460 BC) said "Panta Rhei – Everything flows", in modern German in travel jargon
"move on".
But we'll tell you about that later.
 🚐🐺🤠
Texts: Wolf Leichsenring
Photos: Heike Lerch-Jankovicz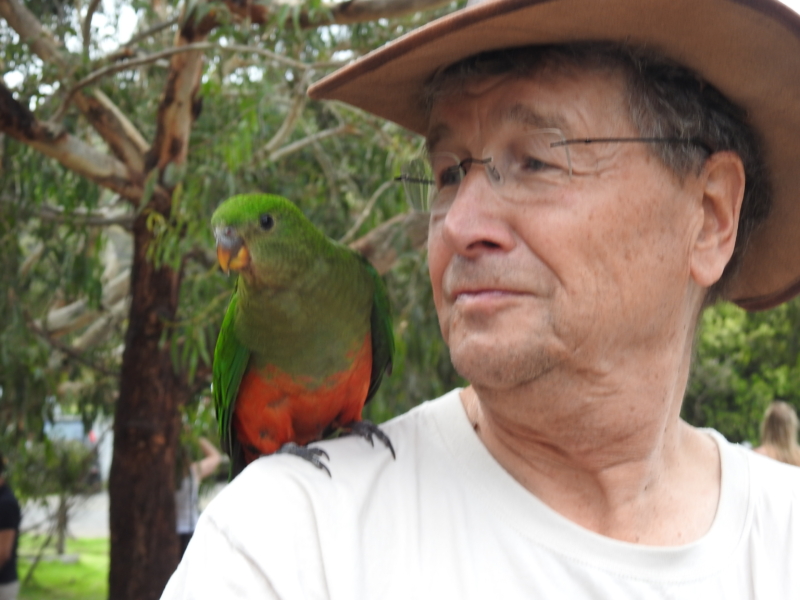 Wolf Leichsenring – Travel Journalist